Museum Favourites
Date: Last updated on April 20, 2021

This is a space for our curators' and cultural programmers' top picks. Peruse new and notable art, performances, and ideas from creators around the world — including more than a few with close connections to the Museum.
MABELLEarts' Virtual Iftar Nights
Throw back to celebrating Iftar as a kid and reminisce on your favourite traditions, treats, and memories to highlight our young people's experience during Ramadan. To participate, tune into MABELLEarts' Virtual Iftar Nights online celebration on Thursday, April 29 at 7:15 pm ET.
Closer Ties: Uncovering the Stories and Connections of Rajasthani Collections
Embark on a virtual journey overseas and back in time with a new online exhibition celebrating museum artifacts from the north Indian state of Rajasthan. Closer Ties: Uncovering the Stories and Connections of Rajasthani Collections across Canada features Mughal-era objects in the Aga Khan Museum's Collection — including Faizullah's extravagantly colourful and detailed painting, Entertainment in a Palace Garden. Go here to see the artifacts for yourself and discover surprising connections between museum collections across Canada!
Global Citizenship, Gulf-Style lecture with Rania Maktabi
Our latest Museum Favourite is political scientist Rania Maktabi's upcoming talk "Global Citizenship, Gulf-Style," presented by the Aga Khan University Institute for the Study of Muslim Civilisations and the Aga Khan Trust for Culture's Education Programme. In this April 14 discussion moderated by comparative legal expert Gianluca Parolin, Maktabi will focus on how education and architecture represent fundamental venues for moulding new forms of global Muslim identities both religious and secular. Go here to register for the presentation, which goes live on Zoom at 11 am EDT/ 4 pm BST.
Governor General's Award-Winner Germaine Arnaktauyok
Meet Inuk artist Germaine Arnaktauyok. The printmaker, painter, and sketch artist was recently awarded a Governor General's Award in visual and media arts. Her amazing work was even featured on the toonie! Learn more about her by reading this profile by CBC Arts.
Keith Stratton's Terminarch
The Acadian flycatcher, the flammulated owl, the eastern whip-poor-will. These are a just a few of the endangered Canadian birds whose songs inspired composer Keith Stratton's recent work, Terminarch. Go here to listen to a CBC Radio segment that delves into the origins of the piece, which aims to raise awareness about consevration and the role of music in nature and culture. And click the link below to hear Terminarch for yourself!
Charmaine Lurch's Wild Bees
This week, we're buzzing about Toronto-based artist Charmaine Lurch's Wild Bees project. Crafted from metal wires, these sculptures explore Blackness and collective action in the community.
Speaking of community, here's a video of Lurch teaching local schoolchildren about the project and showing them how to make wire bees of their own!
imagineNative iNdoors
Celebrate Indigenous arts and cultures through rich, engaging virtual experiences at imagineNative iNdoors. From documentaries, to kid-friendly activities and online games, the platform has something for everyone!
Monique Martin's Context is Everything
This week, we're watching the flowers bloom in the contemporary art installation Context is Everything by Saskatchewan artist Monique Martin. Her compelling work uses thousands of paper dandelions to symbolize strength and persistence. Click the video below to learn more about the project, or read this fascinating article by CBC News.
MELA Social Justice Lecture Series: Stories And Silences: Research on Race in the Middle East
The Middle East Librarians Association (MELA) has launched a new series of online talks diving into fascinating research on race and social justice in the Middle East and its diaspora. The next instalment, set for February 18, will feature Tiffany Bradley, founder of the online art community Colored Criticism.
Visit MELA's website for more information about the project and its aims. Or, click the video below to watch an earlier talk in the series in which University of Colorado at Boulder researcher Dr. Rachel Schine explores representations of Africa in popular Arabic literature.
The Smithsonian American Art Museum's Beauty and Struggle
Beauty and Struggle, an online exhibition from the Smithsonian American Art Museum, explores the 20th-century history of urban America through the lenses of Latinx photographers. This series of arresting visuals contemplates the sometimes hidden relationships between people, cultures, and the built form that surrounds them. Go here to explore the exhibition.
Narcy's "No Justice – The Arab Summit"
Be the first to access new music, prose, and conversations from Montreal rapper Narcy by subscribing to his "No Justice – The Arab Summit" Patreon. Born in Dubai to Iraqi parents, Narcy infuses all his creative efforts with fierce wit and an unflinching social consciousness.
Nia Centre for the Arts
This week, we're highlighting our friends in the community the Nia Centre for the Arts. The Toronto non-profit is currently fundraising to build the country's first professional multi-disciplinary hub for artists from the African diaspora. Go here to learn more about this exciting endeavour and the Nia Centre's other transformative programs to promote, showcase, and celebrate the work of Black artists in Canada.
Nobel Peace Prize Exhibition 2020
For the first time ever, the annual Nobel Peace Prize Exhibition is a digital-only experience. See the work and mission of 2020 winners the World Food Programme come to vibrant life in a colourful photo series by Ethiopian artist Aïda Muluneh.
Emergeast
Our latest Museum Favourite is dedicated to bolstering the careers of emerging artists in the Middle East and North Africa. The online contemporary art gallery Emergeast specializes in showcasing rising artistic talents and sells their works at accessible prices. Visit Emergeast's website to learn more about their work and mission!
MEI Art Gallery's Art in Isolation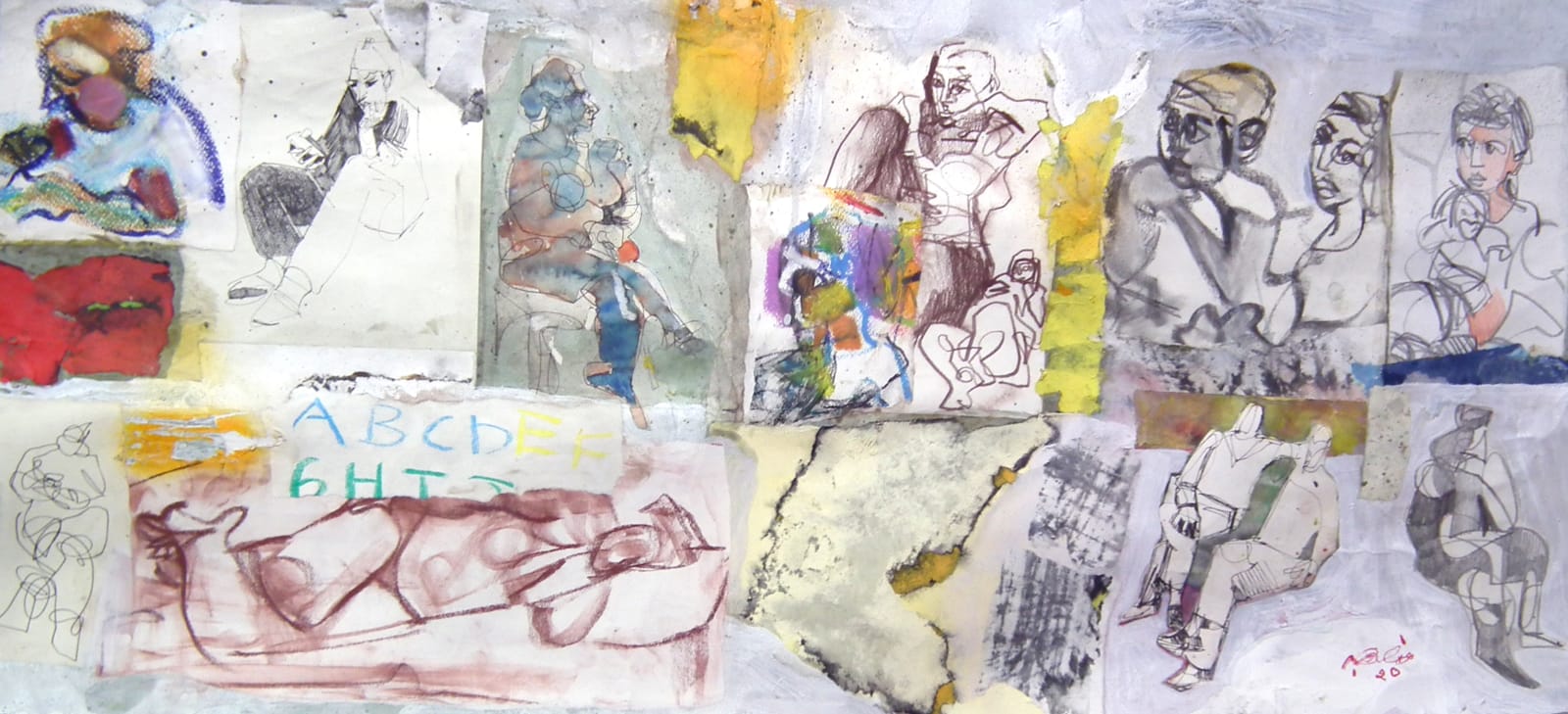 Earlier in 2020, the MEI Art Gallery in Washington, DC issued its first-ever open call for submissions, inviting artists in the Middle East and its diaspora to enter works that consider the creative process in the time of COVID-19. The callout has resulted in Art in Isolation, a new online exhibition featuring creations by 39 contemporary artists at different stages in their careers. Go here to explore the artists' striking and wildly differing approaches to representing the pandemic.
Museum Hue
Museum Hue is dedicated to advancing Black, Indigenous, and other people of colour in the field of arts and culture. The organization provides arts experiences, professional development, and networking opportunities for creative types in the U.S. and around the world. Visit Museum Hue's website to learn more!
Kaushiki Chakraborty in Concert on Saturday, November 7
One of Indian classical music's brightest contemporary stars, Kaushiki Chakraborty was set to perform at the Museum this spring. To our great disappointment, the singer's eagerly awaited concert had to be cancelled because of COVID-19.
Though she may not be playing our Auditorium any time soon, you can experience a live Chakraborty performance this week. On Saturday, November 7 starting at 10 am ET, she will deliver a live-streamed concert presented by the Boston-based organization Shadaj with support from our friends at the Raag-Mala Music Society of Toronto. Tickets for the event are $20 USD. Go here to reserve yours!
Bagri Foundation's Object, Story, Wonder featuring Museum Curator Dr. Marika Sardar
We at the Aga Khan Museum are delighted to be featured in the Bagri Foundation's latest Object, Story, Wonder video. Museum Curator Dr. Marika Sardar narrates the gorgeously edited clip, which tours Mughal Indian artifacts in the Museum's Collection.
Launched in September as a response to COVID-19-related travel restrictions and gallery shutdowns, the Object, Story, Wonder series "invites curators from museums across the world to share stories about works from their Asian collections." Go here to view more videos in the collection.
Chanel Miller's I was, I am, I will be at San Francisco's Asian Art Museum
In 2016, writing as "Emily Doe," she gave a voice to silent victims of sexual assault with her incisive, 7,000-word impact statement. Now, artist Chanel Miller is exploring ideas of healing, growth, and building anew in I was, I am, I will be, a collection of murals now on display at the Asian Art Museum of San Francisco. Watch the video below to learn more about the project.
nîpawistamâsowin: We Will Stand Up
Director Tasha Hubbard's powerful 2019 documentary for the National Film Board weaves together a powerful narrative encompassing her own adoption, a stark history of colonialism on the Prairies, and a vision of a future where Indigenous children can live safely on their homelands. Stream nîpawistamâsowin: We Will Stand Up for free on the NFB's website.
Canadian Stage and Toronto International Festival of Authors Present: The Elements of Story
Our Museum Favourite this week is a a book club like no other! This Fall, Canadian Stage has partnered with the Toronto International Festival of Authors to present The Elements of Story. In this six-week series, participants of the virtual book club are invited to embark on an exploration of Khaled Hosseini's captivating bestselling novel, A Thousand Splendid Suns. Hosted by the winner of the 2020 Canada Reads competition, Samra Habib (We Have Always Been Here: A Queer Muslim Memoir), this one-of-a-kind series of interactive discussions and lectures will allow readers to deepen their experience and understanding of the novel and its author through a look into Afghanistan's complex intersection of politics, religion, and gender.
For details, visit here.
Tickets are available at canadianstage.com.
Making Marks
This Museum Favourite opens new windows of possibility by connecting UK-based artists with creators throughout the Middle East. Visit Making Mark's website to learn more about their digital residency and cultural exchange programs. And click the video below to watch Hair, Poetry an animated spoken word piece by British artist Alexis Maxwell and Omani artist Rawan AlMahrouqi devised over four weeks during their Making Marks Connect ME digital residency.
'The Incantatory Power of Ayad Akhtar and Shahzia Sikander'
In their Q&A discussion for The Nation, two shimmering artistic minds — author Ayad Akhtar and painter Shahzia Sikander — trade insights on the role of the image in Islamic cultures, Islamophobia in the North America, and the genesis of their creative collaboration.
Shared Sacred Sites: 'Making Sense of Hagia Sophia's Conversion'
Go beyond the headlines and into the history books with Shared Sacred Sites' explainer of the Hagia Sophia's recent conversion from a museum to a practising mosque.
Built in the 6th century, the domed architectural wonder was a Christian cathedral until the Ottoman takeover of Constantinople (present-day Istanbul) in the 15th century. It served as a mosque for almost 500 years, until Turkish President Mustafa Kemal Atatürk converted it into a museum in the 1930s.
Turkish President Recep Tayyip Erdoğan's recent decision to reinstate the Hagia Sophia as a mosque is rife with symbolism. But in the view of Shared Sacred Sites Co-Director Karen Barkey, who was born in Turkey, the move misuses, rather than honours, the place's Ottoman past. Watch the video to learn more.
'Turn the World Inside Out: Art as Activism'
Local artists tackle global issues in this online workshop presented as part of the University of Pittsburgh's 2020 Diversity Forum. In a transfixing interplay about the power of art to change the world, hip-hop artist and activist Brittney Chantele, LGBTQ+ advocate Deepshikha Sharma, and photographer and creative director Sarah Huny Young tap into the ideas of global social movements and street cultures to envision a better world for all. Click the video below to watch the replay.
Ay Banday by Zainab Baloch
For years, singer Zainab Baloch ruminated on an original composition by her late father and mentor, Faiz Mohammed Baloch. The melody, she said, haunted her. She wanted to write words to it, but they didn't arrive easily.
This year on Eid, inspiration finally struck. "I feel like the words literally wrote themselves," she recalls. Click the video below to watch Baloch, along with her brother, Aslam, perform the final piece, a deeply moving, modern take on qawwali.
Celebrating 35 years of the Ismaili Centre, Vancouver
In August 1985, dignitaries from Canada and abroad — including His Highness the Aga Khan — descended on B.C.'s Lower Mainland for the official opening of the Ismaili Centre, Vancouver. Also in attendance to mark the historic event was Canadian Prime Minister Brian Mulroney.
Thirty-five years later, the former prime minister reflects on the occasion as part of a wide-ranging conversation with Ismaili TV. Watch the video below to learn about Mulroney's memories of the official opening, his long-time relationship with His Highness the Aga Khan, and his thoughts on the remarkable contributions of Canada's Ismaili communities over the past five decades.
Wash and Fold by Farheen HaQ
Folding laundry. Rising lentils. Washing hands. B.C-based artist Farheen HaQ wrings deep meaning — both personal and political — from ordinary household chores in her Wash and Fold installation for the Art Gallery of Victoria. Watch the video below to discover "revelatory housekeeping" as a means of healing family rifts and promoting social justice.
Jaddaf Aloud Online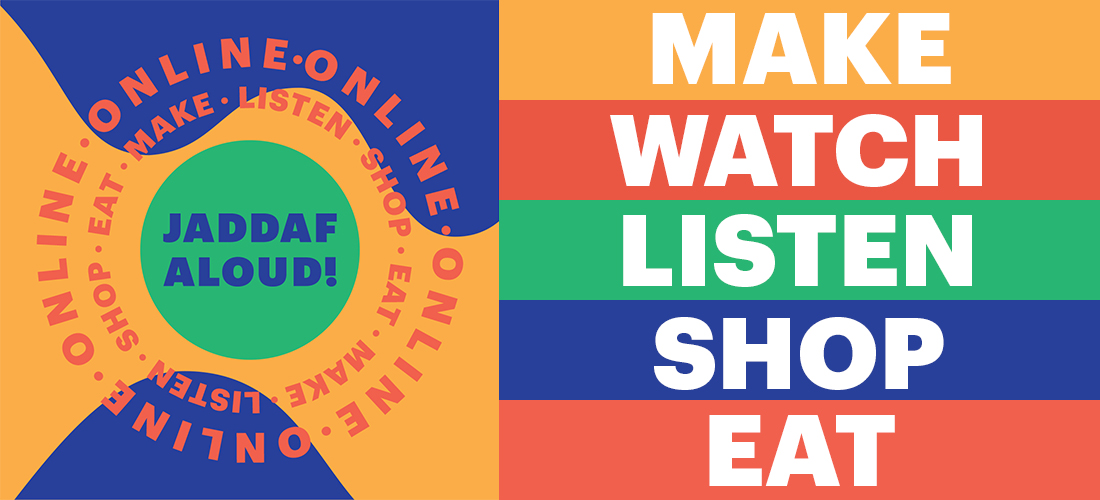 Livestreamed concerts by emerging artists, one-off screenings of experimental films, and art tutorials led by skilled creators — our Museum Favourite this week, Jaddaf Aloud Online, has all that and more. An initiative from Dubai's Jameel Art Centre, the online art hub "is a virtual programme designed to celebrate homegrown creative talent and provide opportunities for local audiences to engage and support through a series of activations."
Ubuntu Love Challenge
Do you believe we are all connected and can each play a role in creating global unity and understanding? So do the people behind our latest Museum Favourite.
The Ubuntu Love Challenge dares each and every one of us to: first, use our knowledge to help solve a problem in our community; and second, encourage 12 people we know to do the same thing. The goal is to spark a chain reaction of generosity and mutual appreciation that envelops the entire world.
Click the video below to learn more about this exciting global initiative.
Arab Weavers – Christian Kings at the Abegg-Stiftung
This week's #MuseumWithoutWalls art world pick is Arab Weavers – Christian Kings, a temporary exhibition at the Abegg-Stiftung in Switzerland. Through this collection of woven masterpieces dating from the 12th to 15th centuries, explore the suprising influence of Muslim weavers on the Christian kingdoms of the Iberian Peninsula. Go here to learn more about the exhibition and to see some of the richly detailed textiles on display.
Photo: Silk weaving decorated with stripes and an Arabic inscription; Granada, 14th century; Abegg-Stiftung, inv. no. 5838.
Raqs Media Collective's Still More World at Mathaf: Arab Museum of Modern Art
Our Museum Favourite this week is Raqs Media Collective's 2019 Still More World show at Mathaf: Arab Museum of Modern Art. With 13 installations from videos to textiles to sculptures, it "draws on the energy of Doha's urban landscape of light."
Formed in 1992 in India, Raqs Media Collective, consisting of artists Jeebesh Bagchi, Monica Narula, and Shuddhabrata Sengupt, have made technological experimentation a hallmark of their output, using photography, documentary filmmaking, the internet, and more traditional artforms to express their ideas. Watch the short interview below to learn more about the group's origins and their objectives as creators.
Rhythms of Canada: Univesity of Alberta's Indigenous Canada Online Course
Our July 1 Museum Favourite is the University of Alberta's free online course on Indigenous Canada. What better time than the present to engage the histories, perspectives, and contributions of First Nations, Inuit, and Métis peoples? Go here for more details, including information on how to register, and click the video below to watch a short trailer.
MARSM Online
Riveting podcasts, online movie nights, special YouTube playlists, a digital meeting space for people passionate about Arab and North African arts and culture — our Museum Favourite this week has all that and more. Go here to visit MARSM's newly launched online hub. And click the video below to watch the first instalment of their Electric Ballroom series, featuring a concert clip from Egyptian rock pioneers Cairokee.
Three Questions with artist Issam Kourbaj
"When we all face the same threat, we sing together, we play together, we bond together."
In this short video from the U.K.'s Kettle's Yard gallery — part of its Three Questions interview series — Syria-born artist Issam Kourbaj reflects on dealing with dark times in his practice and shares his hopes for the post-COVID-19 world.
Precious and Rare: Islamic Metalwork from the Courtauld
Our latest pick for Museum Favourite is the Sunday, June 7 webinar about the U.K. exhibition Precious and Rare: Islamic Metalwork from the Courtauld. Dr. Sussan Babaie's talk, titled "Sensory Experience in Islamic Arts," starts at 9 am ET. For more details, including information on how to register, visit this page on the Courtauld Institute of Art's website.
Curious about the works of inlaid brass-ware featured in the exhibition? Watch the video below to view a few of the astounding pieces in the collection.
Broad Museum curator Ed Schad's conversation with artist Shirin Neshat
This week's Museum Favourite is an absorbing interview with Iranian-born visual artist Shirin Neshat. Engage with her provocative ideas about art, the parallels between the U.S. and her native Iran, and the cultural impact of the COVID-19 pandemic.
For a glimpse into the themes Neshat explores in her work, watch the clip below, an excerpt from her 1999 work of video art Rapture.
Mschatta Lounge concert series from the Museum of Islamic Art in Berlin
Go across the pond (virtually) for this week's Museum Favourite, the electrifying Mschatta Lounge concert series presented by the Museum of Islamic Art in Berlin. Dive into this six-part concert series here.
Ramneek Singh performs Kabir Bhajan from Raag Ahir Bhairav
She has entertained audiences at the Aga Khan Museum and around the world. Now, classical Indian vocalist Ramneek Singh shares this special, intimate performance that you can enjoy from the comfort of your own home. Luxuriate in Singh's soothing performance of Kabir Bhajan from Raag Ahir Bhairav.
Maneli Jamal — Bella Ciao
Have you been tearing through Netflix series after Netflix series lately? Then you may have heard chords from the Italian folk song Bella Ciao in the hit show Money Heist (in Spanish: La Casa de Papel). Here's guitarist Maneli Jamal's recent cover of the influential tune.
Jamal has been busy during the COVID-19 lockdown. The Iranian-American-Canadian musician kicked off the Museum's April 2020 remixTOGETHER Festival, charming viewers with his swirling, globe-trotting take on solo acoustic guitar. Go here to watch Jamal's remixTOGETHER set on YouTube.
Instagram tour of artist Shahzia Sikander's home studio
"When new routines have to be set up and time feels suspended, art becomes meditation."
This #MuseumWithoutWalls pick is an Instagram video tour of artist Shahzia Sikander's home studio in New York City, where she and her son, Alexander, have been in self-isolation. See the two temporary painting stations where mother and son experiment with colours and patterns. And learn about the role Pakistani miniature painting has played in Sikander's journey as an artist.
The Aga Khan Museum's remixTOGETHER Festival
Ten ground-breaking Ontario-based acts ascended the virtual stage April 22, 2020 for remixTOGETHER, the Aga Khan Museum's first-ever online music festival.
Each artist on the diverse bill takes a much-beloved musical tradition and infuses it with unexpected sonic colours and fresh ideas. Performing from home challenged their ingenuity even further. Explore the playlist below to see already-inventive artists reach new creative heights.
The Museum's remixTOGETHER ​Festival is presented in partnership with MusicTogether, a living-room concert series that supports Ontario artists in need. Funding for MusicTogether is generously provided by Slaight Music, Arts & Crafts, and the Ontario Ministry of Heritage, Sport, Tourism, and Culture Industries.
Maati Baani ft. Moorala Marwada — Banjara
Indian folk-music innovators Maati Baani and singer Mooralala Marwada's 2012 live performance of Banjara is remarkable for many reasons. To start, it was recorded outside Marawada's home in Dholavira, in western India, in front of his neighbours (not just his human neighbours, but the animals, too!). What's more, the song is a loving reinterpretation of a work written by Kabir, the Indian poet and saint.
See community come together in celebration of tradition — and of each other — by watching the video below.